Bob Bates The little book of (big) coaching models
This book "does what it says on the tin" and is full of useful models to help you coach yourself and other people in becoming more effective in their life. In fairness it also includes my Process of Transition as one of the models.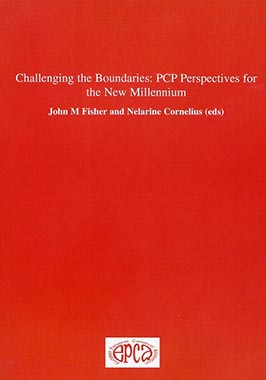 Challenging the Boundaries: PCP Perspectives
This is a collection of papers from the 2000 European Personal Construct Association conference in Malta.It is a comprehensive overview of the wide scope and range of PCT and as with the previous collection contains writing from many leading figures in the field.
The Time NOW for Change
This booklet shows how we can think about the process of change as a time-line and use elements of the Past, Present and Future to manage the implementation of change on an individual basis. By managing the impact of the Past, and Future and creating a route map of the Present we can help ease people through change.
$3.99 (E-book Download)     |  Buy Now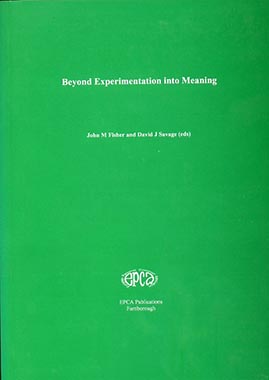 Beyond Experimentation into Meaning
This is a collection of papers from the 1998 European Personal Construct Association conference in Chester. It is a valuable source of information and though from leading PCP practitioners in counselling and psychotherapy, Occupational, Eductational and Sports fields as well as more general PCP subjects from some of the leading European thinkers in the field.
The Arbiter Institute "Leadership and Self Deception: getting out of the box"
This is one of those, potentially, life changing books that will help you recognise when you are not being true to yourself and what you can do to change your attitude and hence improve your communication and relationship with other people. It uses the metaphor of a "box" to explain how we can trap ourselves in limiting and negative thinking which then reduces our options, confidence and self worth
Essential Practitioner's Handbook of Personal Construct Psychology
This is a concise paperback version of the authoritative International Handbook of Personal Construct Psychology, focusing on the practical elements of that volume. Ideal for the individual practitioner, this selection of chapters covers the basic theory of personal constructs; the many skills and tools used by personal construct psychologists.
Robin Hills "The authority guide to emotional resilience in business"
This is an excellent little book that provides help, hints and tips in how to deal with the pressure of work, and life, in a more effective way.  I highly recommend it, although, I may be a little biased, as it includes my Process of Transition as one of the techniques to help you develop your resilience.
A Theory of Personality: Psychology of Personal Constructs
This original theory of personality is based on the concept that there are many workable ways by which individuals can construct their world. George Kelly's starting point and basic premise is that people's processes are psychologically channeled by the ways they anticipate events rather than by the ways they react to them.
Invitation to Personal Construct Second Edition
This ′invitation′ focuses on questions of personality in everyday life that intrigue and puzzle us. In this way, we are introduced to both the principles and the fascinating methods of the psychology of personal constructs.
The 7 Habits of Highly Effective People
In The 7 habits, Stephen R. Covey presents a holistic, integrated, principle-centred approach for solving personal and professional problems. I rate this more and more as time goes on.
7 Habits of Highly Effective People Personal Workbook
With the same clarity and assurance that Covey's readers have come to know and love, the workbook helps readers further understand, appreciate, and internalize the power of the 7 Habits.
Playing the Project Manager
Playing the Project Manager is written for practising managers, to help them understand their performances as managers, and how they may advance their capabilities and their careers.
Putting the I into Change

This workbook will present an overview of Personal Construct Theory, the tools and techniques relevant to helping people navigate their way through personal and organisational change as well as other more general tools and techniques. The aim is to help change agents be more effective and move people in an appropriate and engaging way!
Coming soon!
£TBA    |   Available Soon