For all your Coaching, Counselling and Development needs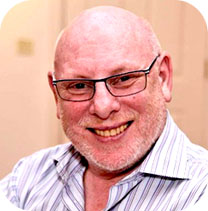 C2D is the company of John Fisher, an experienced management development and soft skills trainer, coach, facilitator and counsellor who is a chartered psychologist working within businesses. With over 20 years experience, John provides courses that are engaging, informative and rewarding for businesses and individuals in the UK and abroad.

"Really enjoyed the session. Lots to think about and do. Many thanks Ana"
(Coaching tools and techniques webinar)

Just wanted to say thanks for the wonderful session. Plenty of things to think about"

(Employability Session as part of Software coding re-training course)

Thank you very much for sharing your knowledge with us, I really enjoyed the course and took away great ideas to use. Sending us all these valuable information shows how much you care about our personal development, I really appreciate that. You are now part of my network!

"John was a great trainer and I know myself and the team were very pleased with the training we received. He made us feel like we had a safe environment to open up in and we could be ourselves. I liked the way that John made jokes throughout the day as this made us feel at ease and we understood that any questions we may have could be answered even if we thought they were 'silly' John is the best trainer I have ever received training off and I look forward to him providing us training in future."

"Thoroughly enjoyed this powerful course which makes you think along avenues you have possibly never been before" (Compassionate Leadership workshop)

"Some really good stuff in there!  I certainly got some good points from it not only to be used in counselling but also interview technique as well.  All that was covered is relevant to what I do every day and also with the new recruitment process starting now I got some good points to help with the recruitment interviews. Many thanks for an interesting session. "
News & Articles
Listen here to my appearance on Kurt Mortensen's "Maximise your Influence" podcast (number 491).  Where I talk about "The Science and Mastery of Change" and you'll discover my thoughts on the steps to implementing sustaining and long-term change.  https://podcasts.apple.com/us/podcast/maximize-your-influence/id686192500
Discover more! Some items from the shop…