For all your Coaching, Counselling and Development needs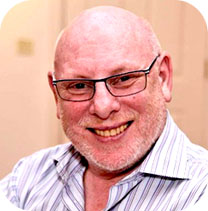 C2D is the company of John Fisher, an experienced management development and soft skills trainer, coach, facilitator and counsellor who is a chartered psychologist working within businesses. With over 20 years experience, John provides courses that are engaging, informative and rewarding for businesses and individuals in the UK and abroad.
"John was a great trainer and I know myself and the team were very pleased with the training we received. He made us feel like we had a safe environment to open up in and we could be ourselves. I liked the way that John made jokes throughout the day as this made us feel at ease and we understood that any questions we may have could be answered even if we thought they were 'silly' John is the best trainer I have ever received training off and I look forward to him providing us training in future."
"Thoroughly enjoyed this powerful course which makes you think along avenues you have possibly never been before" (Compassionate Leadership workshop)
"Some really good stuff in there!  I certainly got some good points from it not only to be used in counselling but also interview technique as well.  All that was covered is relevant to what I do every day and also with the new recruitment process starting now I got some good points to help with the recruitment interviews. Many thanks for an interesting session. "
"John Fisher is one of the most creative and innovative coaches I have ever met. With the most respectful and sincere approach to helping you achieve the best outcome."
"We tested it today John and it works wonders – providing people with the framework of change and overlaying their values and needs through our True Colors tool provides people with coping mechanisms to manage the transition and stay in their own power and strength."
"I really like how John's transition curve illustrates the range of emotions/reactions that can occur when someone is working through change, as well as the timeline being unique depending on the person and the change involved …  I think it is helpful in terms of stopping to reflect [on] not only where you are with a change, but where others are as well in order to attune to what they are experiencing and to help as possible."
"I am very happy to have this training. I personally will recommend this course to my colleagues. I am very thankful to Mr John Fisher for helping us to understand more deeply the meaning of Leadership. I learnt a lot in 8 days. I will remember this my whole life. Keep it up John! Keep smiling! Well done!"
"I have used John's services in 2014. I immediately found John to have a relaxing influence allowing the free flow of information and dialogue. The professional manner and recourse used by John is creative and engaging. Follow up feedback and reporting gave the critical information to make future decision for any business."
Thank you for your time, comprehensive delivery and warm welcome last week. I have already fed back positive words to my team about how much I enjoyed your session.
Thank you very much for the session last week. Very well structured, with strong points and managed to cover all this material without us feeling that you were rushing! I also do appreciate the reading list provided, it was a pleasant surprise!
Many thanks for the really enlightening day on Thursday. I think it is very important to create the right impression when we first start with the organisation – and you did a fabulous job.
A quick share, took my major learning difficult conversation and put into practice yesterday after preparing for it – best coaching conversation ever – no issues great from both sides – way forward and all fully engaged – wow and big big thanks
News & Articles
"getting people to change  one by  one is the only way to change organisations.  After all every change is personal." J P Garnier, (head of GlaxoSmithKline) To be effective in any change programme we must understand the perspective those undergoing change are coming from and its implications on the [...]