About C2D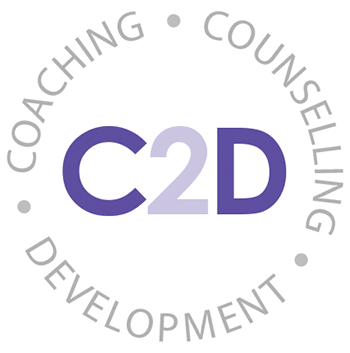 C2D is a small business offering a bespoke coaching, counselling and development service based on your needs.  Whilst we are based in the North West of England (Preston) we offer a virtual and in person service – so if you are looking for a local coach, or face to face training session, near you or a virtual coach, or on-line training sessions, then we can support you.
C2D's basic development philosophy is underpinned by tried and trusted psychological methods.  We use a partnership approach whereby everything is designed to suit your needs and focused on your specific development goals.
This self improvement and self development focus extends to the actual personal growth sessions.  Here we ensure that we explore and understand all your values and experiences.  We encourage your involvement and engagement in achieving your personal goals and development. We encourage knowledge sharing, identifying and exploring possible solutions, goal setting and finally action planning to achieve success.
C2D's approach
Whether it is course delivery, coaching or mentoring we use an active, engagement, experiential, solutions focused style.  Underpinned by a background of Constructivist psychology and NLP theory.  This means we actively involve, and engage, participants and focus on their own goals.  Therefore we get greater flexibility and ensure the focus is on the personal goals of participants.
This collaborative approach helps focus on attendees' specific knowledge, personal requirements and development training goals. It is essential that coachee's/trainee's own their own personal and continual professional development.    They are fully engaged, and continuously involved, in the entire development cycle.  This enables them to enhance their personal growth, professional growth and subsequently their organisation's growth.
To enable this, the facilitation is highly interactive, based on participants own experience and involves group discussion and activities and facilitated discussion to elicit key points. This is to allow participants to gain working experience of presenting, and get constructive feedback, in a safe environment.
Attendees will also be required to self-analyse their skills, attitudes and behaviours either by the completion of relevant questionnaires or as part of structured, facilitated, group exercises.

In terms of the learning styles to be adopted, the course will be based upon Experiential learning; whereby the facilitation is highly interactive, and involves group activities and facilitated discussion to elicit key points and develop relevant and pertinent action plans.
John Fisher
C2D is headed up by a chartered psychologist and Associate Fellow of the British Psychological Society, as well as a Principle member of the Association of Business Psychologists.
He is also and a member of the International Society for Coaching Psychology, the Coaching Psychologist section of the British Psychological Society and a trained counsellor and qualified NLP Business Practitioner.
He is also a Fellow of the Institute of Training and Occupational Learning (ITOL) and is a business coach/mentor for Community & Business Partners in the local area.
C2D have delivered both group and individual development interventions, leadership development and goal setting with 20 plus years of a wide range of experience in blue chip companies in a variety of commercial and not for profit industries (e.g. HSBC, BAe Systems, Balfour Beatty Utility Services, Rolls Royce, Blackpool council and Blackburn with Darwin Borough Council's and British Bakeries).
C2D has also been involved in the design, deployment, analysis and feedback of 360 questionnaires (e.g. with BAe Systems, BBUS, Training 2000), Emotional Intelligence (eq and iq) and Personality profiling (e.g. Lumina Spark, MBTI (and Golden), OPQ, EI, Strengthscope) as well as change management, leader ship development, assessment and development centres.
For more information about how we can help you, visit Our Services