Training Courses
Our approach to course delivery is to use an active, engagement, experiential, solutions focused perspective from a background of Constructivist/NLP theory this means we actively involve the participants throughout the sessions and focus on their own goals thus allowing for greater flexibility and ensuring the learning is accessible by all.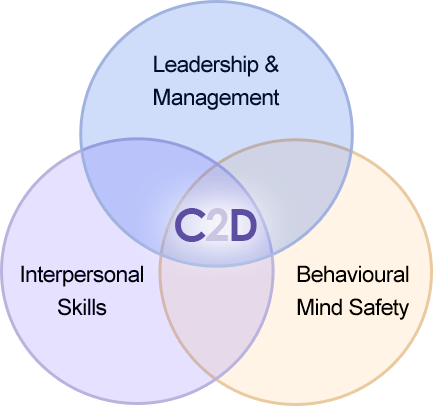 This approach allows a great deal of operating freedom for the attendees and helps the facilitator to focus on attendees' specific existing knowledge and personal requirements. We strongly believe that it is essential that all participants should own their own personal and continual professional development, be fully engaged, and continuously involved, in the entire development cycle.
To enable this, the facilitation is highly interactive, based on participants own experience and involves group discussion and activities and facilitated discussion to elicit key points. This is to allow participants to gain working experience of presenting, and get constructive feedback, in a safe environment.
Attendees will also be required to self-analyse their skills, attitudes and behaviours either by the completion of relevant questionnaires or as part of structured, facilitated, group exercises.
In terms of the learning styles to be adopted, the courses will be based upon Experiential learning; whereby the facilitation is highly interactive, and involves group activities and facilitated discussion to elicit key points and develop relevant and pertinent action plans.
We have split the courses into three types:
Leadership and Management
According to the CMI only 47% of managers feel they have the skills and knowledge to progress their career.
One of the most fundamental requirements any organisation now has is the effective development of its current and future leadership/management team.
The specific leadership development courses we offer include Level 2, 3 and 5 Award and Certificate courses in Team skills, Leadership and Management and all are underpinned by the Chartered Management Institute (CMI) so you can be assured of the quality of the course.
Interpersonal Skills
We've all heard the statement that "it is not what you do it is how you do it that counts". Well we can help you make the most of how you come across to other people and how you can manage the impression you make.
We can also help you develop, and refine, other fundamental business life skills to improve your presentations, meetings, how well you motivate, negation and influence your colleagues.
Behavioural Mind Safety
There is a growing awareness that for Health and Safety to be effective it must address the behavioural elements of human psychology. Why people do what they do is as important as what they have to do!
We have to understand what motivates people to act in a safe/unsafe way and what we can do to ensure our people go home, at least, as fit and well as they came into work. At C2D we use tried and trusted psychology and H&S best practice to help you design, deploy and integrate an effective behavioural safety culture in your company.
Emotional Intelligence & Mindfulness
Emotional Intelligence is what distinguishes superior performance from run-of-the-mill performance both in individuals and in teams.